Prioritizing Dental Care In America
The State of Oral Health in America
Poor oral health has a significant impact on your overall health and wellbeing. For this reason, it is critical that we give oral health care more of the attention that it deserves. The lack of safe and effective dental care routine can be linked to health problems that affect other parts of the body.
All too often, improvement to oral health is viewed through the lens of cosmetic dentistry. This form of dentistry is a practice that is more optional rather than medically necessary in some cases. Yet attitudes toward daily maintenance tend to stay the same up until the onset of pain. Once pain is experienced though, improving oral health or emergency dental treatment can no longer be ignored.
This "ignore it until it hurts" mentality isn't only going to cost you more in the end but it is also very dangerous. Studies have shown a connection between poor oral health and some of our country's biggest health epidemics like heart disease. In spite of known connections, the general public is either not well informed or simply does not fully understand how poor oral health affects their overall health.
What are attitudes toward dental health in America? How does an average American view dental health as it relates to an overall healthy lifestyle approach? Which states are doing better when compared to others? This article on the state of oral health in the United States has answers to these questions.
_____________________________________
Much of what we discuss here is based on data collected by the American Dental Association (ADA) for a fact sheet based on a 2015 household survey.
What Americans Think of Oral Health
There is a lot that we can do for ourselves and our children to take proper measures to avoid serious dental health issues. But for too many people, consistency in daily care seems unimportant. The ADA report mentioned earlier revealed quite a bit about how the average American adults view oral care.
It is believed that a considerable proportion of Americans do not receive preventative care. Estimates of total individuals are about 36 percent of the population. Responses generated in the study by ADA showed that while most people know the importance of good oral health they just don't seem to prioritize daily care or annual checkups.
Almost all respondents (97%) said they value good oral health. They noted good oral health can help them get ahead in life, among other benefits.
As would be expected in this type of study, the majority of the American adults described the overall state of their teeth and mouth as "very good" or "good." People from high-income households seem to have the best oral health. 1 in 5 low-income adults say that their mouth and teeth are in poor condition.
Frequency of Dental Visits
Life experience tends to show you that there is a difference between knowing what is right and actually implementing it. The ADA report confirms this as well. Most respondents agreed that it was important to see a dentist two times a year. With about ninety-five percent (95%) in agreeance that regular visits to a dental office can help them stay healthy. The fact sheet revealed that an estimated 77 percent of adults planned to see a dentist in the next year. However, only 37 percent visited a dentist in the previous years.
This seems to suggest that many people do not visit a dental office, even when they think they should. Why is this so?
Up to two-thirds of people who haven't visited a dentist in a year attribute this to high costs, lack of access or insurance. As a matter of fact, about one in every four Americans are said to lack dental insurance.
Problems Due to Poor Oral Health
Failure to properly take care of the mouth and teeth expectedly leads to an array of issues. Poor oral health leads to issues such as tooth decay, pain, dry mouth and difficulty chewing. A significant proportion of respondents in the ADA study reported having these problems in the previous 12 months.
Adult Americans in the survey also reported other problems, including embarrassment, anxiety, reduced social participation, and sleep problems, over the same period. One in four adults does not smile because of the state of their teeth and mouth. There were also those who stayed away from work without pay due to oral health issues.
These problems were more common among younger individuals and those with low incomes.
Best and the Worst States
Based on the ADA study, good or bad oral health can be directly related to where you live. Believe it or not, many people do not have easy access to fluoridated water. One other very important issue is access to dental healthcare in that some areas of the country have very few qualified dental professionals.
A 2019 WalletHub report gives an idea of the best and worst states for oral healthcare.
The report lists states such as Vermont, Massachusetts and Rhode Island among the best for children's oral health. In terms of overall oral healthcare, the top 5 were: Iowa, the District of Columbia, West Virginia, Rhode Island, and Colorado.
The three worst states for kid's oral health were Mississippi, Oklahoma, and Alaska. On the oral healthcare list, the last three were Hawaii, New Jersey, and Nevada.
Socioeconomic factors, cultural food choices, and attitudes toward oral health vary from state to state. With individuals in some regions of our nation making much better choices than others and having access to affordable oral health care the issue is not so much about the state itself. The bigger issue is clearly lack of access and combating cultural norms as it relates to food choices and the importance of oral health care.
Our Harrisburg NC Dentist Office
To learn more about dental treatments from Icard & Strein Family Dentistry, or to schedule an appointment, call our Harrisburg, NC dental office today at 704.455.5003.
Summary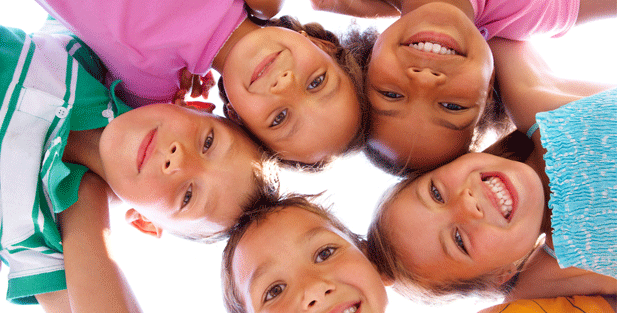 Article Name
Prioritizing Dental Care In America
Description
How can we better prioritize dental care in America? The state of oral health in the United States is one that deserves more attention. Overall health is definitely related to oral health.
The Team at Icard & Strein Family Dentistry
The Team at Icard & Strein
The Team at Icard & Strein Family Dentistry
Icard & Strein Family Dentistry
Publisher Logohttps://icardandstreinfamilydentistry.com/wp-content/uploads/2018/03/logo-1.png