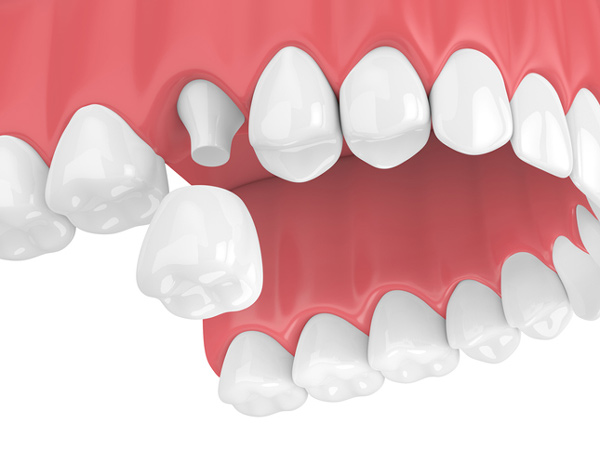 If your tooth or teeth are broken or damaged, your dentist will likely recommend you get a dental crown. A dental crown is a cap placed over the tooth to protect and restore a damaged or unappealing tooth. It also hides stained or misshapen teeth. There are a few types of crowns available, but CEREC crowns remain the most popular choice for the procedure. CEREC crown is made out of strong ceramic, designed and installed via computer technology. You can get your CEREC session done in one sitting
Check out a few advantages and disadvantages of CEREC crowns:
Pros of CEREC Dental Crowns
The procedure can be done in a day
Recent studies have shown that CEREC crowns are a more efficient and advanced method for teeth restoration. While traditional dental crowns may take at least 1-2 weeks to be crafted and require several trips to the dentist to finish the fitting process, CEREC can be done in one day! CEREC crowns involve taking dental impressions, crown manufacturing, and patients receiving the crown on the same day. The patient needs to wait for an hour or two for their crown(s).
Cerec crowns can improve the appearance of a smile
As CEREC crowns are made of ceramic material, they look and feel almost like natural teeth. Patients can select colors that match the shade of their teeth for aesthetic effects. CEREC crowns hide tooth imperfections to improve the appearance of the smile. Crowns can be painted and polished to give a flawless finish to the tooth. You can't even tell if the other person is wearing dental crowns without seeing them up close.
No, temporary CEREC crowns are unnecessary
Unlike traditional crowns, you don't need to wear a temporary crown before getting yourself a permanent one. The temporary crowns can sometimes cause teeth and gum problems due to ill-fitting teeth, which is why not many patients are a fan of traditional crowns. CEREC crowns offer a better solution to dodge the temporary-crown phase. CEREC crowns are custom so they fit perfectly too!
Cons of CEREC Dental Crowns
CEREC isn't as durable as conventional crowns
CEREC crowns are made of ceramic, and therefore they are strong; however, they aren't as durable as metal or porcelain-fused-to-metal crowns. CEREC crowns break or chip if exposed to a great deal of pressure. Metal crowns bond better with teeth and are more resistant to wear and tear. If you compare the strength between CEREC and traditional crowns, traditional crowns will have an easy win.
Expensive
Even though you are getting the dental work done in just a day, you need to pay more for CEREC crowns. This is because CEREC requires a computer-based technology to create an impression of the crown, but a traditional crown doesn't. You also need to consider paying extra to achieve better aesthetics and greater convenience. Hence, not many people can afford CEREC crowns, and they go for the conventional ones.
CEREC isn't a one-size-fits-all solution
CEREC crowns aren't suitable for every tooth. For example, CEREC crowns don't protect tooth fractures extending below the gum line. The camera used to take images of CEREC don't work beneath the gumline, so If your dentist believes the fracture is below the gum line, he or she might suggest taking the conventional crown route.
Conclusion
CEREC crowns have both positive and negative aspects to them. It entirely depends on your dentist and your dental reports whether you are a suitable candidate for CEREC crowns. If you are looking to get CEREC crowns in Harrisburg, NC, schedule an appointment online or call us on 704.455.5003 to know more.
Our Harrisburg NC Dentist Office
To learn more about dental treatments from Icard & Strein Family Dentistry, or to schedule an appointment, call our Harrisburg, NC dental office today at 704.455.5003.