Our
Services
Regular dental visits are essential to make sure oral health problems – from tooth decay to oral cancer – are detected and treated in a timely manner. At our office, your oral health is our paramount concern. From regular cleanings and exams to advanced restorative treatments, all of your routine dental needs can be met right here.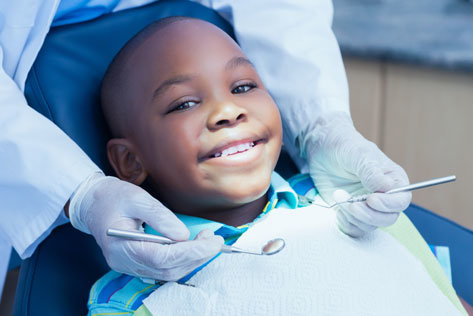 CHILDREN'S DENTISTRY
Making dentistry a positive experience for children encourages excellent oral health for a lifetime. We try to make dentistry fun and interactive for our smallest patients, encouraging curiosity and helping them take responsibility of their own health for a lifetime.
We welcome patients of all ages and love treating families. Contact us to schedule your next dental exam and enjoy the highest level of dentistry and personalized care that supports healthy, comfortable smiles for a lifetime!
Because the American Academy of Pediatric Dentistry recommends that kids have their first dental exam by age 1, our office uses this early opportunity to help familiarize your child with our office and team. We also take this time to discuss with parents topics such as at-home care, diet, and damaging habits.
Your little one changes quickly, and their oral health is no different! Regular dental exams and cleanings allow us to monitor those changes and take action if necessary. Over time, we will incorporate diagnostic dental x-rays and preventive treatments such as fluoride and dental sealants into their preventive appointments.
Most kids will need a dental filling at some point, and we are here to provide them with a painless experience. We approach their treatment in terms they will understand, avoiding scary terminology that might cause anxiety.
We will work at their pace and never press them during treatment. Oral care is a lifelong commitment, and keeping their experiences pleasant is an integral part of creating a solid foundation.
COMPREHENSIVE FAMILY DENTISTRY
We try to create a solid foundation in prevention so that our patients can enjoy stable oral health, a confident smile, and comfortable function.
Dental exams that evaluate your teeth, gums, and entire masticatory system help identify problems as early as possible – when dental conditions are easiest to treat!  By maintaining regular appointments, you can reduce the likelihood of tooth loss, periodontal (gum) disease, or unexpected dental emergencies.
Our comprehensive approach uses digital imaging, high-definition x-rays, and a diagnostic exam by one of our dentists.
Even if you brush and floss your teeth daily, it is critical to you have your teeth professionally cleaned regularly.  Hormonal, health, medication, and even dietary changes can all affect your periodontal health.  No matter what type of dental cleaning you require, our dental hygienists will work gently and effectively to give you a clean, healthy smile.
A "prophy" includes removing any surface tartar and stains from your teeth at or above your gum line.
For some patients, lack of routine care can lead to gum disease. Since gum disease is a serious threat to your overall systemic health, it is crucial to treat this condition. Our hygienists will spend extra time to remove tartar, bacteria, and infection from above and below your gum line in order to promote healing. We will schedule necessary follow-up visits to help you maintain good oral health.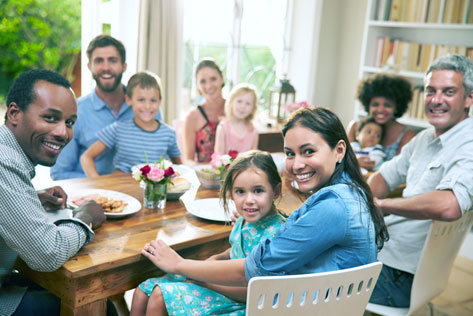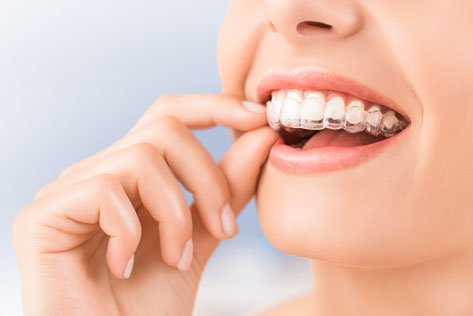 COSMETIC DENTISTRY
Patients choose cosmetic dentistry for an array of reasons—to repair chips and cracks, to treat an injury, or just to improve overall appearance.  A beautiful smile gives you greater confidence and pride in your appearance.  By improving your smile, you are investing in yourself – your first impressions and the ability to express yourself fully.
Bleaching away stains from your teeth is a fast, affordable way to improve the appearance of your smile.  We create custom whitening trays to keep the gel on your teeth where it belongs. Custom trays provide great results all in the comfort of your own home.
If you want to dramatically improve the appearance of your smile, porcelain veneers allow us to correct a number of cosmetic dental concerns all at once.  Teeth that are stained, poorly developed, or crooked may be improved by a veneer
placed on the surface of the tooth.
Veneers are thin pieces of porcelain or ceramic over the front of your tooth that can change both the color and shape. Veneers have a longer life expectancy and color stability than bonding and better resist staining from coffee, tea, or cigarette smoking.  If more elaborate treatment is required to get the desired results, dental crowns may be recommended instead.
If you have small chips, gaps, or damage to your tooth, we can use composite material to improve the appearance of your smile by adding it to your existing tooth structure. Bonding is one of the most conservative and least expensive ways to improve your tooth's appearance.
DENTAL IMPLANTS
Using dental implants, we can change our patients' lives by providing the look and feel of natural teeth with an extraordinary rate of success.
Next to natural teeth, dental implants are the best choice. Dental implants mimic your natural tooth – protecting healthy bone and maintaining your bite alignment.  With implants, you can brush and floss normally and eat all the foods you love. With proper care, dental implants are a long-term solution for missing teeth.
In our office, we work with a periodontist or oral surgeon to help determine if an implant restoration is a possibility for you. After the decision has been made, you will complete the surgical aspect with the periodontist or surgeon.  After your new dental implant has had time to fully integrate into the bone (about two to six months but sometimes sooner), we can create your new dental implant crown in our office.
We custom design each dental implant crown to match your existing teeth so your smile looks natural. CEREC allows us to take virtual impressions to create your custom dental crown. We control the size, shape, and color of your crown, ensuring each CEREC restoration is a unique match for your smile.
When you lose multiple teeth, we can replace them with individual dental implants or use several dental implants in conjunction with dentures to give you greater comfort and confidence as well as a wider range of dietary choices!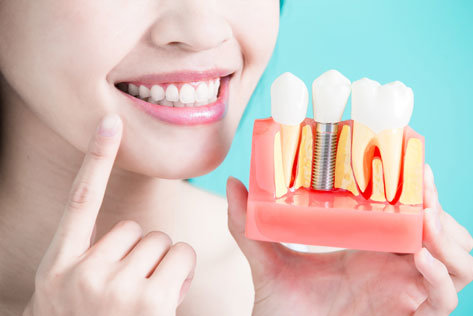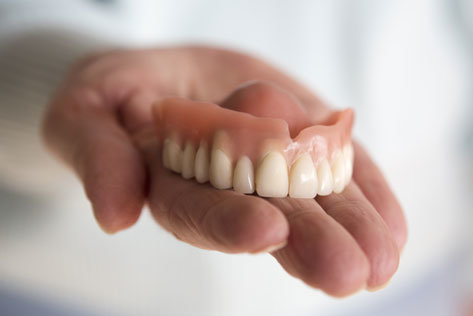 DENTURES (PARTIAL AND COMPLETE)
We offer a wide range of solutions for our patients who suffer from tooth loss. Having choices is important and we are committed to helping you make a decision that suits your lifestyle, budget, and goals. For patients with missing teeth, we offer custom dentures to complete your smile and help you maintain a healthy diet.
If you are missing some teeth but others are stable, a partial denture can use those remaining teeth as an anchor. We design partial dentures with comfort and esthetics in mind. We create flexible or rigid partial dentures made of metal or lightweight plastic depending on your needs.
A great fit is essential to an effective denture. Our dentists are meticulous when it comes to denture fit and maintenance. By creating a high-quality denture, you can enjoy years of excellent service and function.
If you are missing all of your teeth on the top or bottom arch, a complete denture can give you the freedom you need to eat and smile confidently. We take impressions of your mouth and design a denture with great fit and function. A complete denture allows you the opportunity to choose how your smile looks. We can help you make a decision that gives you a natural-looking, beautiful smile.
A great fit is essential to your comfort and convenience. Our dentists will use the best and most modern materials to ensure a denture that looks and feels great. When created by an experienced dentist, modern dentures can look very natural.
Complete dentures, especially those on the lower arch, can create challenges if you have lost a significant amount of bone. We can address this problem by placing dental implants to "lock" your denture in place.
EXTRACTIONS
Your teeth are important!  We do our best to save natural teeth whenever possible through effective preventive dentistry and early diagnostics. However, despite our best efforts, sometimes removing a tooth is the only way to protect your oral health and wellness.
In some cases, such as teeth that have not erupted properly or are badly broken down, we may need to surgically remove your tooth and finish the procedure with stitches.
The good news is that your mouth heals quickly and most patients can avoid complications by following a few simple instructions:
Avoid smoking cigarettes or drinking from a straw. This may dislodge the blood clot and cause dry socket, which can be painful and delay healing.
Avoid chewing in the area of your extraction. Food particles and pressure can upset the healing process.
Keep your surgical site clean. We will show you how to maintain the surgical site to promote healing.
There is no reason to be anxious about your procedure as we take great care to ensure patient comfort and peace of mind.  We offer nitrous oxide to help anxious patients relax during any and all procedures. Nitrous oxide is a mild sedative that we administer through a nose mask to ensure that you stay relaxed throughout your procedure.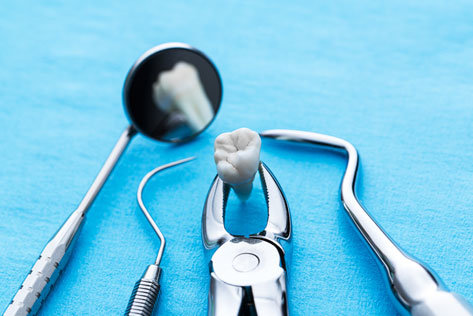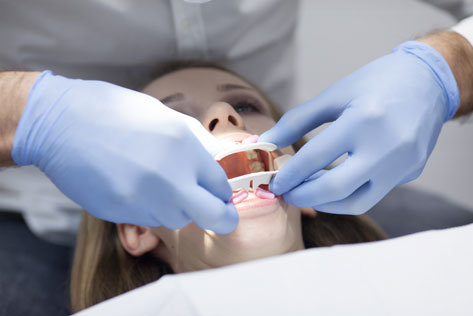 ORAL APPLIANCE THERAPY
Effective preventive dentistry involves much more than regular exams and cleanings. At Icard and Strein Family Dentistry, we take a comprehensive approach that includes oral appliance therapy to protect your teeth and overall health.
ORTHODONTICS
Many of our patients wish for straighter teeth but have concerns about wearing brackets and wires for an extended period of time. Let's face it, brackets and wires can be a nuisance!
Dr. Icard and Strein have both achieved certification in ClearCorrect orthodontic treatment in order to provide our patients with an alternative to traditional orthodontics.
Misaligned teeth are about more than how you look. A properly aligned bite can help you avoid decay caused by overlapping teeth and make it easier to place restorations if necessary.
ClearCorrect treatment involves using clear, plastic aligner trays in sequence to gradually move your teeth in 2-3 week increments.  ClearCorrect can straighten your teeth to enhance your smile and also move teeth into the proper position to improve the outcome of crowns and veneers.
Our dentists will perform a comprehensive consultation to ensure that you are a good candidate. ClearCorrect works best for older teen and adult patients with simple to moderate orthodontic cases. If we determine that you are a good candidate, we will take photos, digital x-rays, and molds of your teeth to send to our lab where they will design your case.
You should wear your trays for at least 22 hours per day. We will schedule regular visits to ensure that your treatment stays on track and make any adjustments necessary to your treatment plan. Your compliance is essential!
Once your orthodontic treatment is completed, it's extremely important to wear a retainer as directed. Teeth have a tendency to drift back to their original position — which is the last thing you want after straightening them!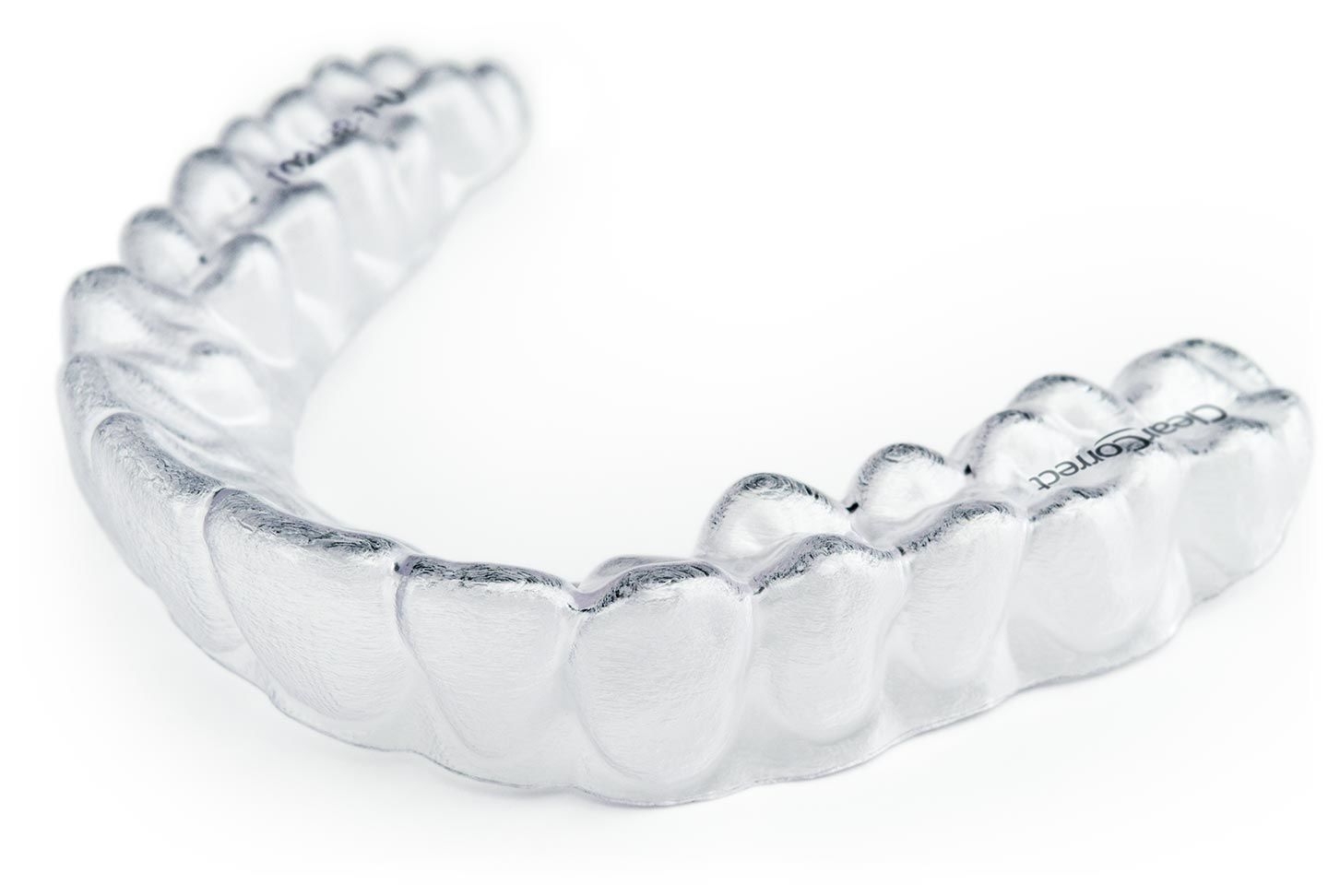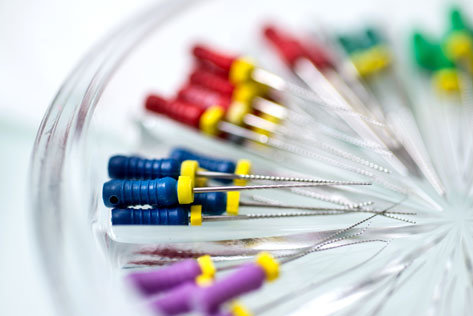 ROOT CANAL THERAPY
Having root canal therapy can prolong the life of your tooth and relieve symptomatic pain. We complete this procedure in our office using the latest technology.
While patients often associate root canal treatment with pain, its purpose is to alleviate discomfort, swelling, and infection from your tooth. Our dentists are gentle and properly anesthetize your tooth prior to treatment, making it a painless experience.
Root canal therapy is necessary to eliminate infection due to deep decay, trauma, or periodontal disease. Pain is frequently the first symptom associated with an infection in your tooth. Other symptoms include:
Swelling
Sensitivity to hot and cold
Throbbing
Pain when chewing
Discoloration
An oral evaluation in our office will allow our dentists to diagnose the need for root canal treatment. We will likely take an x-ray and, if necessary, perform vitality tests to determine the status of your tooth.
Root canal therapy removes the tissue and nerve from your tooth. While this is essential to save your tooth, it can make it more brittle. A dental crown will restore some strength back to your tooth and absorb some of the force from chewing.
Protecting your natural teeth and keeping them as long as possible is the best way to protect your oral health. Your teeth and bone have a dependent relationship and losing one affects the other. When you lose teeth, you begin to lose bone – putting your other teeth at risk by compromising them at their foundation.
SINGLE-VISIT (CEREC) CROWNS
Single visit crowns afford you to the opportunity to obtain a high-quality, esthetic restoration in a single appointment at our dental office. By eliminating the need for multiple visits, we are able to provide exceptional restorations in a fraction of the time.
If your teeth sustain damage either from trauma, decay, or biting into something hard, a dental crown can save your tooth, provide protection, and eliminate pain or sensitivity.
Each crown created in our office is designed to match your smile while providing long-term reliability and durability. By opting for a dental crown, you are making a great choice for protecting the beauty and function of your teeth.
Unlike most dental offices, we can often eliminate the need for multiple visits in order to successfully restore the appearance and function of your teeth. CEREC uses the latest CAD/CAM technology to provide you with the best results in a timely fashion.
Using 3-D scanning technology, we take a digital impression of your teeth which eliminates the need for messy impressions. Our patients truly appreciate this convenience and our doctors appreciate the accuracy.
After milling, we glaze and color the restoration to match your natural teeth. The result is an extremely esthetic replacement tooth that is tough and long-lasting.
The average treatment time from start to finish is about two hours, and you will walk out of our office with your final dental crown.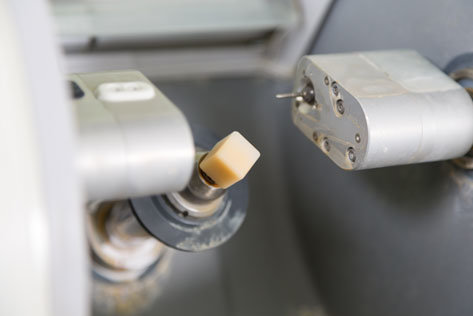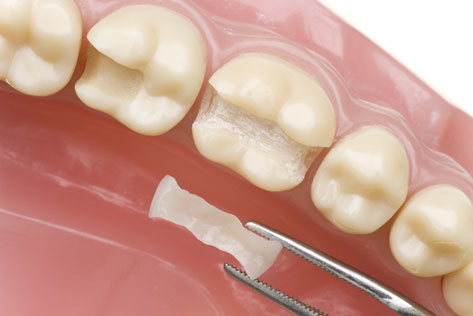 TOOTH-COLORED FILLINGS
If you have never had a cavity, you are in the minority!  According to a 2000 U.S. Surgeon General's report, about 78% of people have had at least one cavity by age 17.
Bacteria cause decay, eating away at the enamel protecting your teeth.  Certain foods provide the fuel that bacteria need to thrive, specifically carbohydrates, especially those that stick in the grooves of your teeth.  Bacteria produce an acid byproduct that softens your enamel, and therefore, creating the need for treatment.
Silver fillings require the removal of a greater amount of healthy tooth structure to properly function.  While silver fillings are considered safe, many patients worry about mercury levels in the materials and prefer an alternative treatment.
Tooth-colored composite fillings, due to the chemical nature in which they adhere to teeth, allow us to leave a greater amount of sound tooth structure intact during treatment. Composite fillings come in a wide variety of shades to match your natural teeth and will be undetectable to the untrained eye.
As with all dental procedures, we will make sure you are completely comfortable for your treatment.  Upon removing all signs of decay, we prepare your tooth to seal with the composite material and cure it using a light.  After shaping and polishing, the filling is ready for function upon leaving our office.
Check Out Our Reviews
See What Our Patients Say!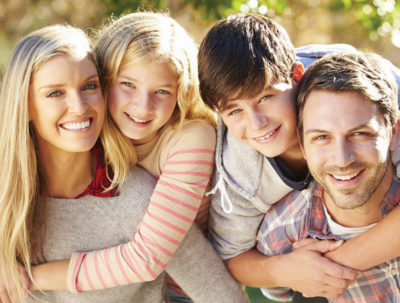 Nov 6, 2019
I Enjoyed Going to a Dentist...What?!
A friend referred me to Dr Icard after I had a particularly difficult time getting prepared for crowns at another dentist. Upon meeting Dr Icard and his team the first time, I immediately felt more at ease. The office is bright and pleasant, and the front office staff is incredibly kind and friendly. Dr Icard himself, exudes calm confidence. He is incredibly knowledgeable, while at the same time, immediately open and approachable. His office is set up with very high tech equipment, all aimed at giving the patient the best dental experience possible. Even the administration of anesthetic was as completely relaxed and pain free as I've EVER experienced. As I was waiting for my crowns to be built (he builds them right there in his office, so I had everything done in one appointment!) he checked on me to make sure I was comfortable and throughout the visit, seemed genuinely invested in the comfort of his patient. I suggest you try his office for your next dental procedure, I believe you may decide you actually LIKE going to the dentist!
Jun 4, 2018
Woderful Dentist
Both are wonderful Dentist and the staff is very caring!
Make An Appointment
To request appointment availability, please fill out the form below. Our scheduling coordinator will contact you to confirm your appointment.