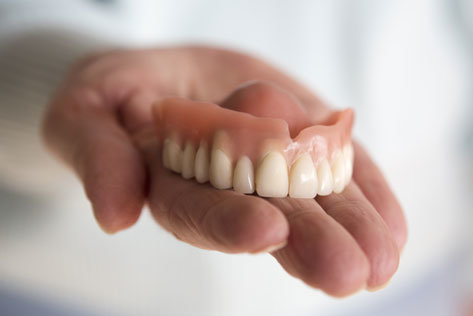 DENTURES (PARTIAL AND COMPLETE)
We offer a wide range of solutions for our patients who suffer from tooth loss. Having choices is important and we are committed to helping you make a decision that suits your lifestyle, budget, and goals. For patients with missing teeth, we offer custom dentures to complete your smile and help you maintain a healthy diet.
If you are missing some teeth but others are stable, a partial denture can use those remaining teeth as an anchor. We design partial dentures with comfort and esthetics in mind. We create flexible or rigid partial dentures made of metal or lightweight plastic depending on your needs.
A great fit is essential to an effective denture. Our dentists are meticulous when it comes to denture fit and maintenance. By creating a high-quality denture, you can enjoy years of excellent service and function.
If you are missing all of your teeth on the top or bottom arch, a complete denture can give you the freedom you need to eat and smile confidently. We take impressions of your mouth and design a denture with great fit and function. A complete denture allows you the opportunity to choose how your smile looks. We can help you make a decision that gives you a natural-looking, beautiful smile.
A great fit is essential to your comfort and convenience. Our dentists will use the best and most modern materials to ensure a denture that looks and feels great. When created by an experienced dentist, modern dentures can look very natural.
Complete dentures, especially those on the lower arch, can create challenges if you have lost a significant amount of bone. We can address this problem by placing dental implants to "lock" your denture in place.
Check Out Our Reviews
See What Our Patients Say!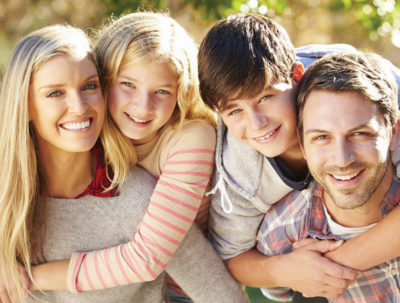 Nov 6, 2019
I Enjoyed Going to a Dentist...What?!
A friend referred me to Dr Icard after I had a particularly difficult time getting prepared for crowns at another dentist. Upon meeting Dr Icard and his team the first time, I immediately felt more at ease. The office is bright and pleasant, and the front office staff is incredibly kind and friendly. Dr Icard himself, exudes calm confidence. He is incredibly knowledgeable, while at the same time, immediately open and approachable. His office is set up with very high tech equipment, all aimed at giving the patient the best dental experience possible. Even the administration of anesthetic was as completely relaxed and pain free as I've EVER experienced. As I was waiting for my crowns to be built (he builds them right there in his office, so I had everything done in one appointment!) he checked on me to make sure I was comfortable and throughout the visit, seemed genuinely invested in the comfort of his patient. I suggest you try his office for your next dental procedure, I believe you may decide you actually LIKE going to the dentist!
Jun 4, 2018
Woderful Dentist
Both are wonderful Dentist and the staff is very caring!
Make An Appointment
To request appointment availability, please fill out the form below. Our scheduling coordinator will contact you to confirm your appointment.