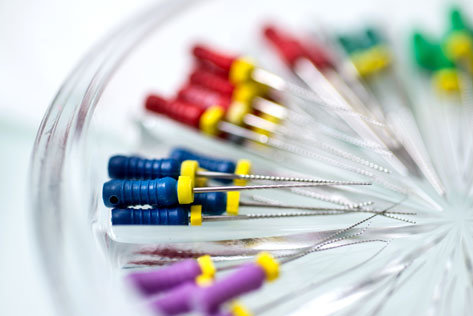 ROOT CANAL THERAPY
Having root canal therapy can prolong the life of your tooth and relieve symptomatic pain. We complete this procedure in our office using the latest technology.
While patients often associate root canal treatment with pain, its purpose is to alleviate discomfort, swelling, and infection from your tooth. Our dentists are gentle and properly anesthetize your tooth prior to treatment, making it a painless experience.
Root canal therapy is necessary to eliminate infection due to deep decay, trauma, or periodontal disease. Pain is frequently the first symptom associated with an infection in your tooth. Other symptoms include:
Swelling
Sensitivity to hot and cold
Throbbing
Pain when chewing
Discoloration
An oral evaluation in our office will allow our dentists to diagnose the need for root canal treatment. We will likely take an x-ray and, if necessary, perform vitality tests to determine the status of your tooth.
Root canal therapy removes the tissue and nerve from your tooth. While this is essential to save your tooth, it can make it more brittle. A dental crown will restore some strength back to your tooth and absorb some of the force from chewing.
Protecting your natural teeth and keeping them as long as possible is the best way to protect your oral health. Your teeth and bone have a dependent relationship and losing one affects the other. When you lose teeth, you begin to lose bone – putting your other teeth at risk by compromising them at their foundation.
Check Out Our Reviews
See What Our Patients Say!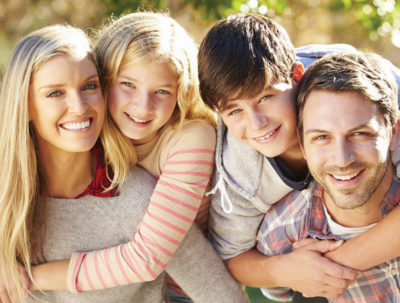 Nov 6, 2019
I Enjoyed Going to a Dentist...What?!
A friend referred me to Dr Icard after I had a particularly difficult time getting prepared for crowns at another dentist. Upon meeting Dr Icard and his team the first time, I immediately felt more at ease. The office is bright and pleasant, and the front office staff is incredibly kind and friendly. Dr Icard himself, exudes calm confidence. He is incredibly knowledgeable, while at the same time, immediately open and approachable. His office is set up with very high tech equipment, all aimed at giving the patient the best dental experience possible. Even the administration of anesthetic was as completely relaxed and pain free as I've EVER experienced. As I was waiting for my crowns to be built (he builds them right there in his office, so I had everything done in one appointment!) he checked on me to make sure I was comfortable and throughout the visit, seemed genuinely invested in the comfort of his patient. I suggest you try his office for your next dental procedure, I believe you may decide you actually LIKE going to the dentist!
Jun 4, 2018
Woderful Dentist
Both are wonderful Dentist and the staff is very caring!
Make An Appointment
To request appointment availability, please fill out the form below. Our scheduling coordinator will contact you to confirm your appointment.