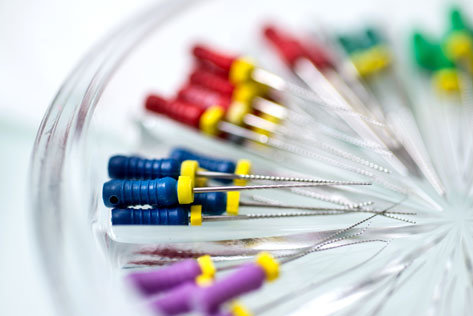 ROOT CANAL THERAPY
Having root canal therapy can prolong the life of your tooth and relieve symptomatic pain. We complete this procedure in our office using the latest technology.
While patients often associate root canal treatment with pain, its purpose is to alleviate discomfort, swelling, and infection from your tooth. Our dentists are gentle and properly anesthetize your tooth prior to treatment, making it a painless experience.
Root canal therapy is necessary to eliminate infection due to deep decay, trauma, or periodontal disease. Pain is frequently the first symptom associated with an infection in your tooth. Other symptoms include:
Swelling
Sensitivity to hot and cold
Throbbing
Pain when chewing
Discoloration
An oral evaluation in our office will allow our dentists to diagnose the need for root canal treatment. We will likely take an x-ray and, if necessary, perform vitality tests to determine the status of your tooth.
Root canal therapy removes the tissue and nerve from your tooth. While this is essential to save your tooth, it can make it more brittle. A dental crown will restore some strength back to your tooth and absorb some of the force from chewing.
Protecting your natural teeth and keeping them as long as possible is the best way to protect your oral health. Your teeth and bone have a dependent relationship and losing one affects the other. When you lose teeth, you begin to lose bone – putting your other teeth at risk by compromising them at their foundation.
Check Out Our Reviews
See What Our Patients Say!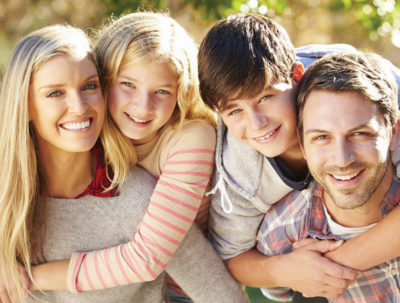 Jun 4, 2018
Woderful Dentist
Both are wonderful Dentist and the staff is very caring!
Jun 4, 2018
Great people always on time and very gentle yet thorough!

Make An Appointment
To request appointment availability, please fill out the form below. Our scheduling coordinator will contact you to confirm your appointment.
Summary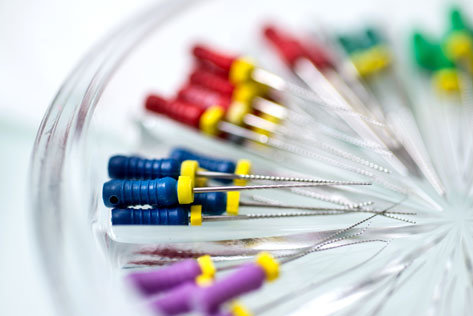 Service Type
Drs. Icard & Strein
Icard & Strein Family Dentistry
,
5500 Highway 49 South, Suite 500
,
Harrisburg
,
North Carolina
-
28075
,
Telephone No.704.455.5003
Harrisburg, North Carolina
Harrisburg, North Carolina
Description
Get Root Canal Therapy at our Harrisburg NC dentist office. We do same day dentist appointments for adults and children. Call us at 704.455.5003