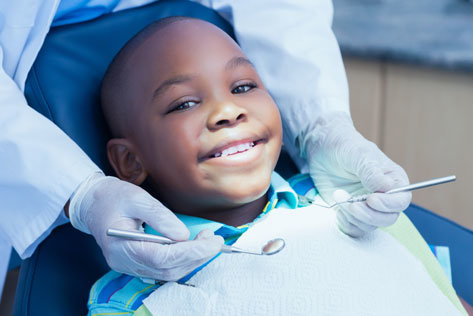 CHILDREN'S DENTISTRY IN HARRISBURG NC
Making dentistry a positive experience for children encourages excellent oral health for a lifetime. We try to make dentistry fun and interactive for our smallest patients, encouraging curiosity and helping them take responsibility of their own health for a lifetime.
We welcome patients of all ages and love treating families. Contact us to schedule your next dental exam and enjoy the highest level of dentistry and personalized care that supports healthy, comfortable smiles for a lifetime!
Because the American Academy of Pediatric Dentistry recommends that kids have their first dental exam by age 1, our office uses this early opportunity to help familiarize your child with our office and team. We also take this time to discuss with parents topics such as at-home care, diet, and damaging habits.
Your little one changes quickly, and their oral health is no different! Regular dental exams and cleanings allow us to monitor those changes and take action if necessary. Over time, we will incorporate diagnostic dental x-rays and preventive treatments such as fluoride and dental sealants into their preventive appointments.
Most kids will need a dental filling at some point, and we are here to provide them with a painless experience. We approach their treatment in terms they will understand, avoiding scary terminology that might cause anxiety.
We will work at their pace and never press them during treatment. Oral care is a lifelong commitment, and keeping their experiences pleasant is an integral part of creating a solid foundation.
Check Out Our Reviews
See What Our Patients Say!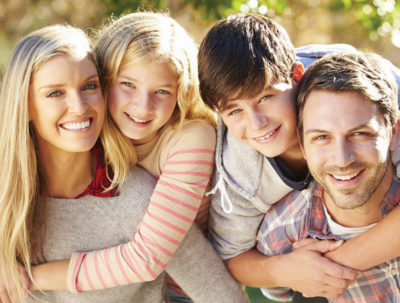 Nov 6, 2019
I Enjoyed Going to a Dentist...What?!
A friend referred me to Dr Icard after I had a particularly difficult time getting prepared for crowns at another dentist. Upon meeting Dr Icard and his team the first time, I immediately felt more at ease. The office is bright and pleasant, and the front office staff is incredibly kind and friendly. Dr Icard himself, exudes calm confidence. He is incredibly knowledgeable, while at the same time, immediately open and approachable. His office is set up with very high tech equipment, all aimed at giving the patient the best dental experience possible. Even the administration of anesthetic was as completely relaxed and pain free as I've EVER experienced. As I was waiting for my crowns to be built (he builds them right there in his office, so I had everything done in one appointment!) he checked on me to make sure I was comfortable and throughout the visit, seemed genuinely invested in the comfort of his patient. I suggest you try his office for your next dental procedure, I believe you may decide you actually LIKE going to the dentist!
Jun 4, 2018
Woderful Dentist
Both are wonderful Dentist and the staff is very caring!
Make An Appointment
To request appointment availability, please fill out the form below. Our scheduling coordinator will contact you to confirm your appointment.