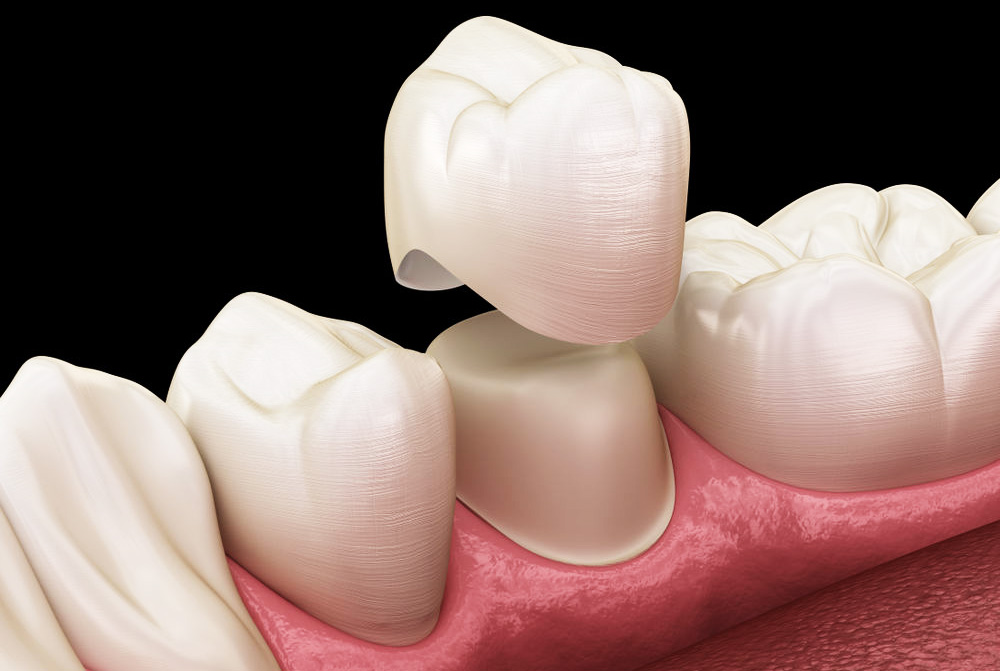 CEREC crowns improve your oral health and enhance your smile. If you need a dental crown due to dental decay or trauma, you can get CEREC crowns. Traditional dental crown placement procedures can take time, and that's why many dentists recommend CEREC dental crowns. This is because the dentists can complete the CEREC crowns placement procedure within the same day.
Our in-office CEREC machine in Icard & Strein Family Dentistry offers advanced imaging and milling technology that allows dentists to design and craft porcelain dental crowns safely in just one visit. There is more than one benefit of these crowns; let's take a look at them.
1. CEREC Crown Procedure Takes Less Time
If you don't want to wait for days or weeks to get dental crowns, CEREC crowns are a great option to have. Our expert dentists can provide you with dental crowns that look and function just like regular crowns in one visit. In addition, CEREC technology relieves you from the hassle of scheduling multiple dental visits.
2. CEREC Crowns Restore Your Tooth
Are you experiencing a broken or cracked tooth? You can restore it with the help of CEREC technology. If your dental ailments don't need extensive work, you can opt for a same-day crown. 
3. Same-Day Crowns Preserve Natural Tooth
The traditional crown method requires the elimination of the majority of your tooth. With a 3D CEREC dental crown, you don't face that problem because it allows dentists to preserve a significant portion of the natural tooth. This means less drilling and much lesser worries for patients.
4. There's No Need For A Temporary Crown
With a CEREC crown, you don't need a temporary crown over your tooth to protect your smile, unlike the traditional lab-constructed crowns. Same-day crowns cut down the irritation of using temporary crowns as a substitute while you wait for the arrival of your permanent crown. With CEREC dental crowns, you can eat your favorite food in no time.
5. Same-Day Crowns Are Durable
Just because CEREC crowns are constructed in one dental visit, it doesn't mean it's built with inferior quality materials. Both CEREC and traditional crowns are made of durable porcelain. So, there's no need to worry about the material quality. To extend the longevity of your same-day crown, you maintain proper oral hygiene.
6. CEREC Crowns Mimic Your Natural Teeth
CEREC dental crowns mimic your natural teeth and therefore they look and function just like them. Like the traditional crowns, CEREC crowns also let you match the shade of your natural tooth for a seamless blend with your surrounding teeth. You can also get a lot more control over your same-day crown color than the lab-constructed crowns.
Conclusion
Are you looking for the best CEREC same-day dentist in Harrisburg, NC? Look no further! Our experienced dentists at Icard & Strein Family Dentistry offer dental crowns crafted using durable materials and modern CEREC technology. Schedule an appointment today!
Our Harrisburg NC Dentist Office
To learn more about dental treatments from Icard & Strein Family Dentistry, or to schedule an appointment, call our Harrisburg, NC dental office today at 704.455.5003.