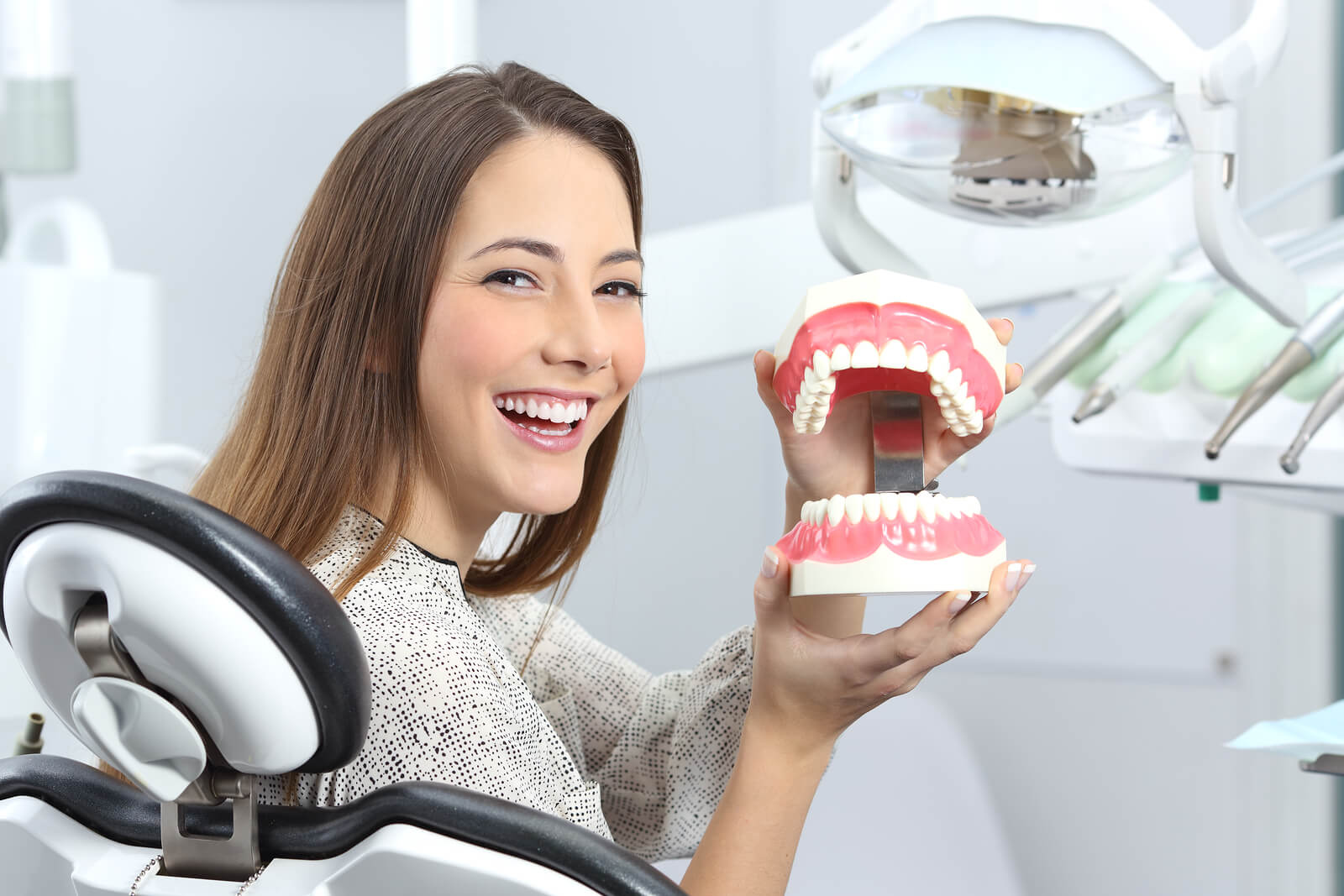 Searching for a solution to bridge the gaps of your missing teeth? Do your missing teeth make you feel self-conscious? Then dentures are the perfect solution for you! Dentures fix and restore your bright smile. Unfortunately, they are often neglected.
To properly care for your dentures, try to stick to these tips:
Dentures need to be cleaned twice a day
Dentures need to be properly cleaned and taken care of. It is vital to establish a routine to prevent developing tooth and gum infections. By cleaning your denture twice a day, you will help combat decay, which significantly reduces the chance of losing more teeth because of infection spreading.
Dentures require proper cleaning techniques
Dentures require a proper cleaning technique because of exposure to food particles and germs. Improper cleaning techniques allow for bacterial buildup, which may destroy your denture and surrounding teeth.
The first thing you should do is brushing your dentures and teeth.
Then, soak the dentures in a cleaning solution to disinfect them.
Take your dentures to Icard & Strein Family Dentistry for  a proper cleaning.
Avoid staining dentures by eliminating certain food
Many people have this misconception that dentures are resistant to stains. Although they do have some stain-resistance levels, prolonged consumption of food and drinks like blueberries, tea and coffee can stain your denture. To prevent your denture from straining and discoloration, you should avoid this food and drink. A regular visit to your dentist can also help keep your dentures clean and white. You should never use baking soda or vinegar to clean your dentures because the solution may eat away the material.
Some products can damage dentures
If you have soft-lining dentures, you should purchase a denture cleaner specifically meant for that particular denture. A more potent formula can dissolve your dentures gradually. If you choose metallic dentures, look for cleansers that are designed to clean the metal. A good rule of thumb is to ask your dentist to help you find the right cleaner for your dentures.
Never skip a trip to your dentist
Consulting your dentist is always necessary to ensure the denture's longevity and efficiency. You need to have your dentures examined regularly to help dentists identify any possible signs of tooth and gum damages. Failing to visit your dentist may allow bacteria or other diseases to ravish your mouth and overall health.
Best Dentist Harrisburg, NC
Icard & Strein is your best option for affordable dentures in Charlotte, NC. We look forward to seeing you again and are happy to answer any questions you may have about the steps we take to keep you and every patient safe in our practice. To make an appointment, please call our office at (704) 455-5003.
Our Harrisburg NC Dentist Office
To learn more about dental treatments from Icard & Strein Family Dentistry, or to schedule an appointment, call our Harrisburg, NC dental office today at 704.455.5003.