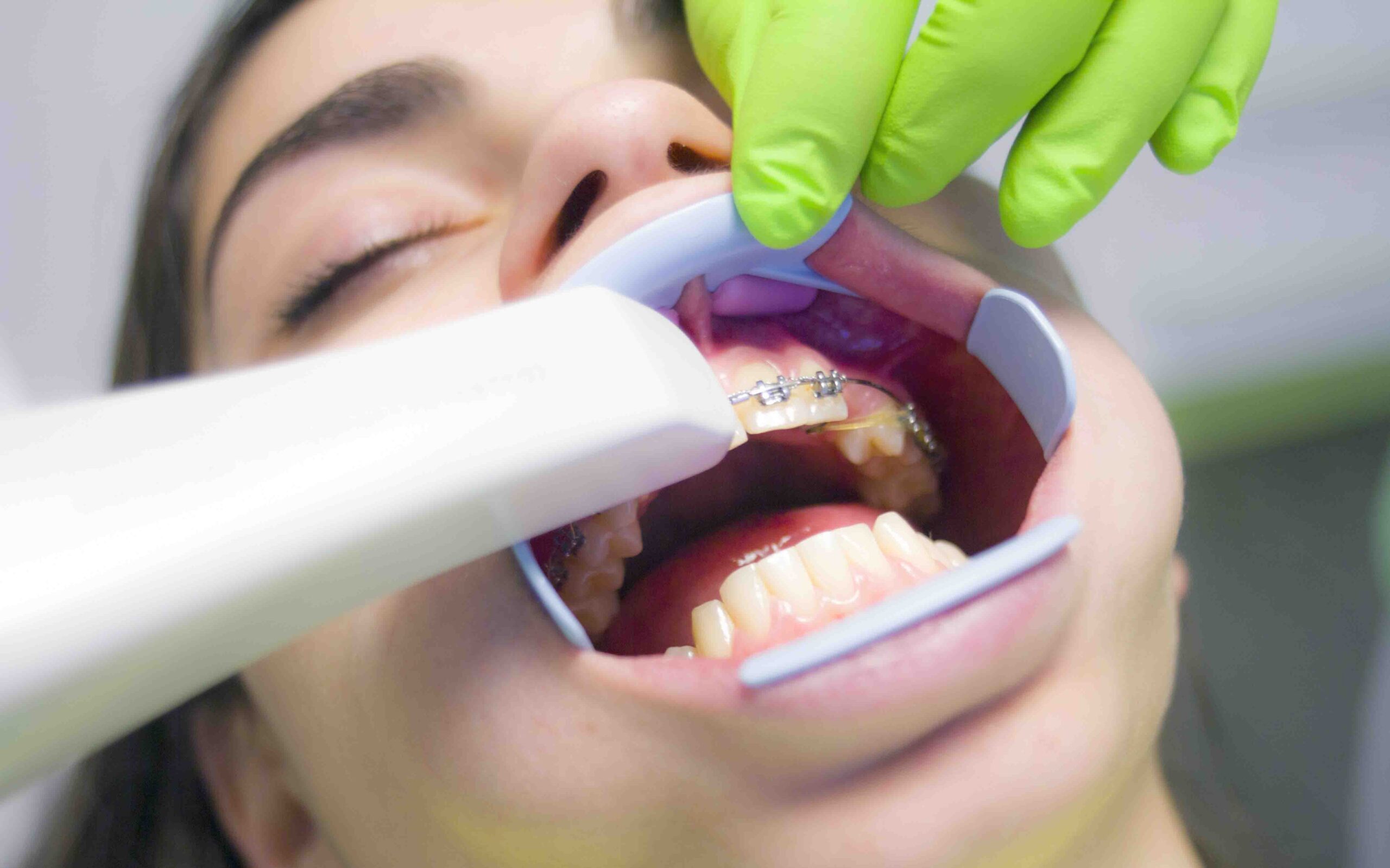 Orthodontic treatment improves the appearance of your teeth and overall smile. Orthodontists use treatments like braces to fix teeth crowding, crossbites, improper bites and spacing. 
Orthodontics adjust teeth by using dental appliances that applying slight pressure against tooth util they move into the right position. 
Your dentist determines the type of treatment best for you based on age, severity of crookedness and other oral health issues, like tooth decay or gum disease.
Types of Orthodontic Treatment
There are several types of orthodontic procedures and the orthodontist decides the kind of treatment(s) you need after an evaluation. 
Here are the types of orthodontic treatments:
Braces
Braces align and straighten teeth, and are fixed or removable:
Traditional braces: Traditional braces are also known as metal braces. They are metal brackets placed on teeth with an adhesive and metal wire. These wires exert pressure on teeth to improve the alignment.
Lingual Braces: Lingual braces are invisible because they're placed on the inner side or back of teeth to improve the internal structure.
Self-ligating Braces (self-ligating brackets): These braces secure the archwire to the brackets, contrary to traditional braces.

Invisalign: This is a removable and invisible dental aligner designed to provide comfort for patients. It is especially helpful for adults who need braces but don't want the metal-braces look and for people who have minor dental alignment problems.
What happens after completing treatment?
You'll probably need to use a retainer. A retainer holds the teeth in place after braces repositioned them to maintain the work done.
Benefits of Orthodontic Treatments
Facilitates oral hygiene 
Proper dental care is vital for healthy teeth. If food particles are trapped between teeth, this can lead to tooth decay and tooth loss. A visit to an orthodontist helps you maintain a good oral hygiene routine.
Improves tooth function 
People with misaligned teeth or a bad bite may have a limited diet and bad digestion. By correcting misalignments and bite issues, you can achieve better oral health. You can even eat a wider variety of foods, chew properly and digest more readily.
Promotes a healthy mouth
Properly aligned teeth are easier to clean and are less likely to get injured. Straighter teeth allow toothbrush bristles to reach every nook and cranny of your teeth, cleaning them more efficiently.
Boosts confidence
Orthodontic treatment improves the appearance of your teeth boosting confidence.
Orthodontist in Harrisburg, NC
If you or you are suffering from orthodontic problems, Icard & Strein Family Dentistry can help. Dr. Icard and Strein have both achieved certification in orthodontic treatments to provide our patients with the best dental solution. Call us on 704.455.5003 or schedule an online appointment through our website.
Our Harrisburg NC Dentist Office
To learn more about dental treatments from Icard & Strein Family Dentistry, or to schedule an appointment, call our Harrisburg, NC dental office today at 704.455.5003.