Are you satisfied with the magic of your smile? If not, you can consider teeth whitening to add charm and feel confident again. The process will provide good oral health and a winning smile to stun the world!
How can you whiten your Teeth
There are multiple ways for whitening and shining your teeth. However, your dentist or dental hygienist will be the best person to decide the appropriate option for you. You either can do it during a dentist visit or can perform it at your home.
Professional Approaches
The professional processes of teeth whitening require a licensed dentist. It usually takes place in the office with the use of a chemical name Carbamide Peroxide. This chemical bleaches the teeth by breaking down into hydrogen peroxide and urea.
The whitening process in the dentist's office is much quicker and more reliable. The high concentration of the bleaching material ensures faster transformation and professional application make sure reliability. Sometimes, the dental professional may use light to expedite the process.
Home Options
You can buy an over-the-counter (OTC) whitening product (e.g., whitening strips, toothpaste, activated charcoal, etc.) and use it at your home. However, either the chemical will have no Carbamide Peroxide or the concentration will be lower than that of the dentist's office. Because of this, home treatment takes a longer time to be effective.
If you are not sure about the quality of these OTC products, look for the seal of the American Dental Association. The seal ensures quality and safety. Other products are not harmful; however, you can rely more on those certified ones.
No matter which one you buy, make sure you read the instruction manual carefully. If there is any confusion, do not hesitate to ask your dentist.
How Can Teeth Whitening Help
Shining teeth is not all about aesthetics. It has some health benefits too. The brightness comes with confidence and healthy gums and oral hygiene.
Prevent Discoloration
With time, our teeth discolor due to the exposure to many harmful chemicals. Caffeine, tobacco, sweet beverages leave their traces on our teeth enamel as a colored spot. Eventually, those spots got more prominent and the shiny gems in your mouth lose its spark.
Whitening prevents these discolorations and keeps the enamel bright and shiny.
Make you more presentable
A charming smile can take you a long way. It is valid for both professional and personal life. A job interview with a confidence smile or first date with a bright smirk, both will lead to a long-time partnership!
People love to see an un-stained smile. Therefore, teeth whitening will make you more pleasant and presentable in front of your colleagues and loved ones.
Cover the effects of aging
Teeth become weak and stained with age. Calcium deficiency, as well as food habit, both weakened and stained the teeth enamel. Proper nutrition may strengthen them from inside but you still need some polish up from outside.
Teeth whitening will remove those aging signs from the enamels and make you feel younger. However, you need to consult the dentist about whitening if you are taking any other medication.
Remove the caffeine and smoke stains
Coffee may keep you awake in the morning but it will leave its stain behind. It will stay forever unless you take steps to remove them. On the contrary, tobacco stain not only leaves a permanent stain on enamel but also cause serious oral cancers.
To remove those stains, teeth's whitening is an effective way. Your dentist will come up with the most appropriate methods for shining the teeth.
Things to keep in mind
The whitening tooth is an excellent option for healthy gums and a bright smile. However, keep an eye on the process if you have sensitive teeth or irritated gums.
Our Harrisburg NC Dentist Office
To learn more about dental treatments from Icard & Strein Family Dentistry, or to schedule an appointment, call our Harrisburg, NC dental office today at 704.455.5003.
Summary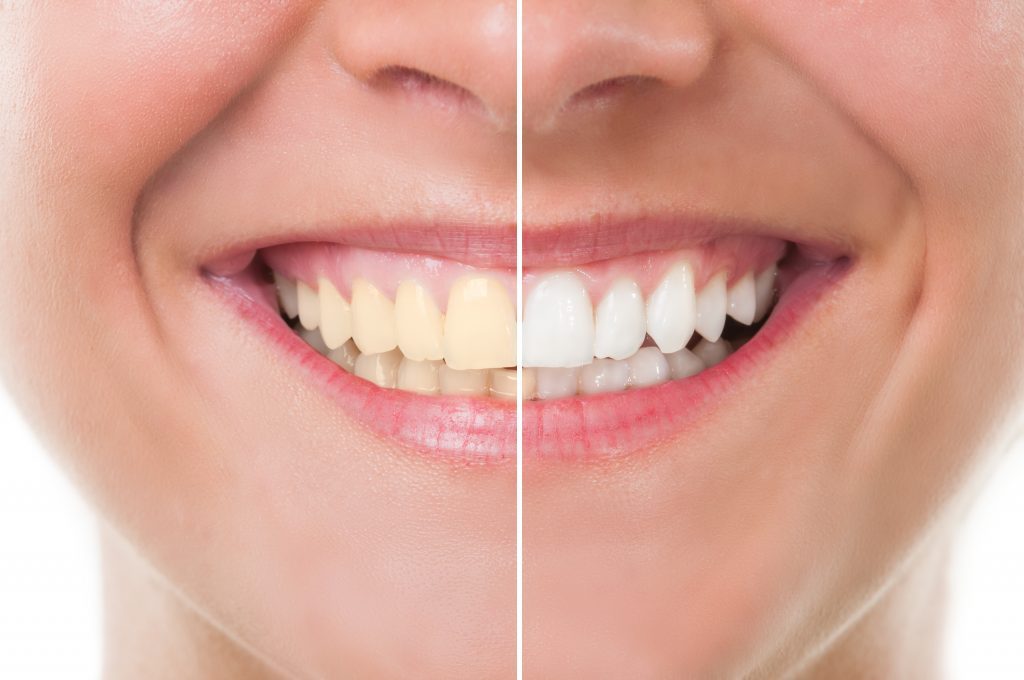 Article Name
Considering Teeth Whitening? | Dentist In Harrisburg NC | Icard & Strein
Description
Want to improve your smile with teeth whitening treatment? Make an appointment at our Harrisburg dentist office for teeth whitening service.
The Team at Icard & Strein Family Dentistry
The Team at Icard & Strein
The Team at Icard & Strein Family Dentistry
Icard & Strein Family Dentistry
Publisher Logohttps://icardandstreinfamilydentistry.com/wp-content/uploads/2018/03/logo-1.png